Clinician Educator Fellowship
The vision of the UCSF Division of General Internal Medicine (DGIM) Clinician Educator Fellowship is to train future leaders in academic general internal medicine.
We are pleased to offer Clinician Educator Fellowship positions in general internal medicine for the 2023 – 2024 academic year.  Fellowship positions are structured as a one-year program but may be extended to two years with fellowship director approval. These positions are designed to prepare fellows for faculty careers as clinician-educators in academic general internal medicine by expanding skills in clinical medicine, clinical teaching, scholarship and medical education.
Clinical and Educational Activities
Each fellow will spend approximately 40% time in direct clinical care at the DGIM ambulatory sites at UCSF's Mount Zion Campus (combination of primary care and urgent care) as well as teaching/supervising residents and medical students in ambulatory care. Mentorship of clinical work and feedback in ambulatory teaching will be provided by the Fellowship Director and other experienced DGIM faculty. Fellows will participate in Fellowship Seminars (topics including: clinical precepting skills, development of a clinician-educator CV/portfolio, job negotiations, etc.) and will participate in UCSF-wide Educational Scholarship Conferences (ESCape) as well as Health Professions Education Journal Clubs throughout the year. Fellows will have opportunities to teach in resident conferences and attend resident retreats as well as to teach within the UCSF School of Medicine. 
Scholarship
Approximately 60% of the fellows' effort will be directed to scholarship and development of an area of expertise in academic general internal medicine and primary care. Fellows can take advantage of our Health Professions Education Pathways Program and/or the Teach for UCSF Certification Program. Fellows can also consider taking graduate courses within UCSF and some fellows have pursued a MA in Education at UC Berkeley. All fellows are expected to complete a scholarly project of their choosing (research, curriculum development, health systems improvement project, etc.) and disseminate this work at local and/or national meetings. Fellows are strongly encouraged to pursue projects that address health disparities and promote equity.  Here is  a sample fellow's schedule.
Fellows will also have the opportunity to develop additional clinical expertise in a specific area of clinical medicine, if desired. Recent prior fellows have developed areas of expertise and scholarship in clinical geriatrics, hepatology, addiction medicine, behavioral medicine, and quality improvement. Other potential areas of expertise and scholarship might include systems change, women's health, office orthopedics, preventive medicine, clinical nutrition, weight management, medical informatics, etc.
Area of Concentration (AOC) 
New to the fellowship, fellows have the option to participate in an Area of Concentration (AOC):
Mental/Behavioral Health:

 There is a growing need to integrate medical and behavioral health care into primary care practices. In this AOC, fellows will work closely with our Practice-Embedded Psychiatrist (

Dr. Samelson-Jones

), the Behavioral Health Navigation Team, and a faculty mentor on projects related to mental/behavioral health gaps in our patients' care and resident curriculum. They will have

have opportunities to refine their clinical skills in mental/behavioral health under the guidance of Dr. Samelson-Jones.  

 


 

Obesity Medicine: 

While obesity rates continue to rise, most primary care providers do not feel they have adequate training in nutrition and obesity medicine. In this AOC, fellows will receive formal training in obesity medicine by spending a portion of their clinical time in the weight management clinic and receiving didactic lessons. They can also focus their scholarly work on projects related to undergraduate or graduate medical education in obesity medicine, community-based interventions, and/or quality improvement projects. Fellows will work closely with our Weight Management Clinic Director (

Dr. Diana Thiara

) and other members of the interdisciplinary team.


 

Health Systems Science/Clinical Innovation:

 Primary care practices are undergoing clinical transformation to meet the needs of patients and providers alike. In this AOC, fellows will work closely with DGIM's Director of Quality and Clinical Innovation as well as key educators who teach QI to our trainees on QI initiatives within the division. In addition to leading QI project(s) under close mentorship, they will participate in our division's QI meetings and have opportunities to teach QI and mentor trainees in QI projects. 
Details
Applicants must have completed an approved residency in Internal Medicine. Fellows will be selected based on demonstrated excellence in clinical care and teaching and academic promise. Individuals who are underrepresented in medicine are strongly encouraged to apply. Salary with benefits will be provided at the appropriate UCSF post-graduate level (in 2022-2023 PGY-4 salary was $71,835/year). Fellows will receive a housing stipend (more than $13,600/year), as well as a meal card ($250/month). All fellows will have 4 weeks of vacation time to use at their discretion, a few additional days off during the December holiday season, as well as all clinic holidays off. 
To apply for the 2023-24 Academic Year, please send a CV, letter of intent, and name/roles/email/telephone numbers for 3 references to the Fellowship Director Mike Cheng [email protected].
The application opens June 1, 2022 and the deadline to apply is Dec 1, 2022, however we encourage you to apply early. Most interviews will typically be scheduled in the Fall. Start dates are as early as July 1, 2023 but are negotiable.
Thank you for your interest, I look forward to hearing from you soon.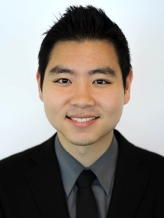 Mike Kai Wick Cheng, MD
UCSF DGIM Clinician Educator Fellowship Director