UCSF Primary Care General Internal Medicine Residency
The UCSF Primary Care General Internal Medicine (UCPC-GIM) Residency Program has as its goal to train leaders in primary care and general internal medicine and to eliminate health disparities.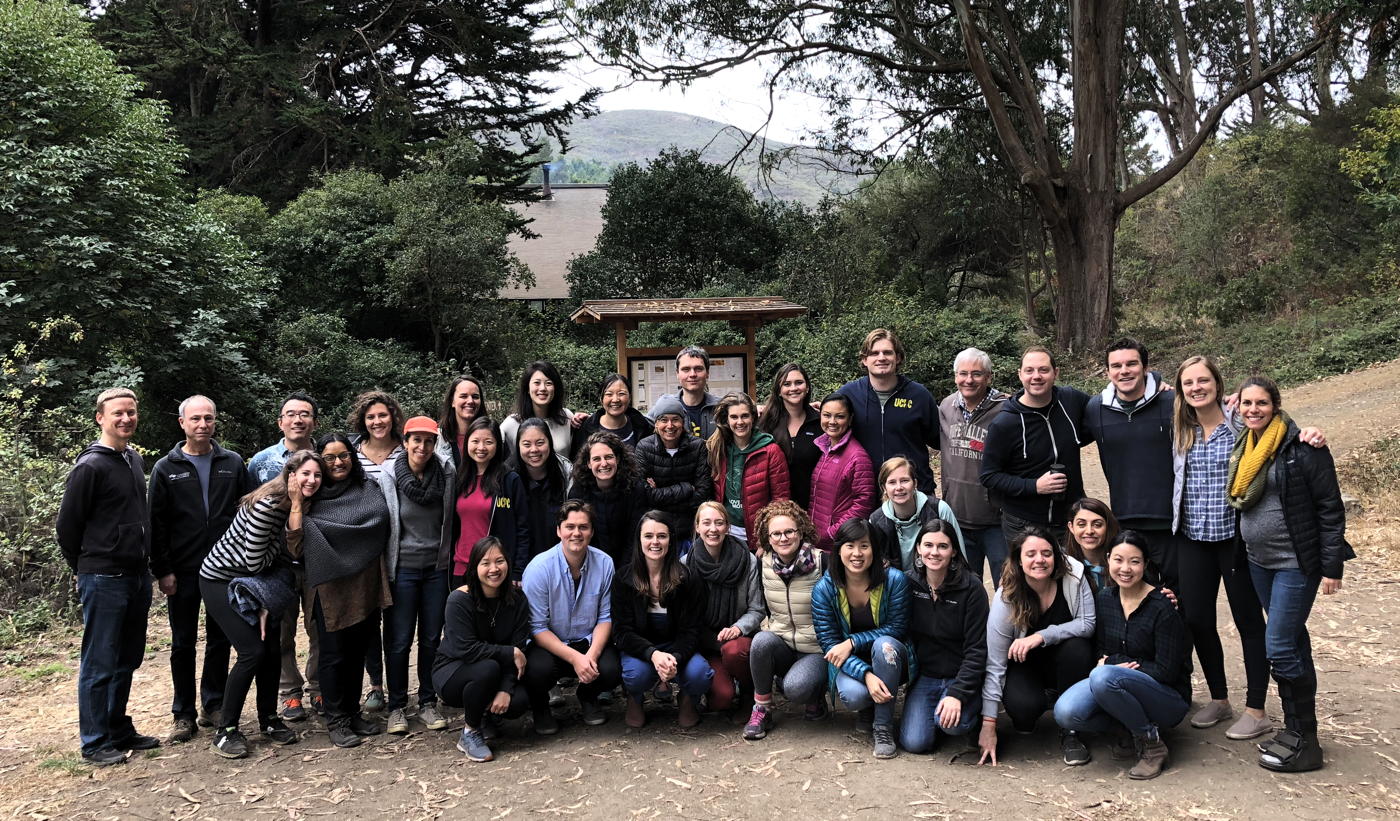 Our UCPC-GIM residents become socially responsible, skilled internists, and graduates become leaders in academic general medicine, research, public health/policy, advocacy, care of the underserved, health professions education, health systems innovation, community-based primary care and the general medicine subspecialties (ex: addiction medicine, geriatrics, palliative care, sports medicine). 
Spending more than half of their PGY2/PGY3 months on ambulatory blocks, our UCPC-GIM residents are grouped together and form a tight-knit community. Our residents engage in a comprehensive interactive curriculum with rigorous, individualized general medicine training. 
Our residents have their primary care clinic in an integrated faculty-resident practice open to all residents of San Francisco and care for a complex, diverse patient population which mirrors the socioeconomic and ethnic diversity of San Francisco and the larger Bay Area. Residents may also elect to have a supplemental primary care clinic in the community caring for a specific, vulnerable patient population.
Our individualized mentoring program allows us to create a unique, personalized curriculum for each resident based on their emerging learning goals. Residents are also provided time and individual mentorship for scholarly research that they disseminate at national meetings.
Our UCPC-GIM residency is fully integrated with the larger Department of Medicine Residency Program at UCSF, which includes the diversity of inpatient training in a 3-hospital system. Thus, our program combines intensive in-hospital training with structured extensive training in primary care and general medicine.
We are committed to building a diverse and inclusive community that supports physicians from all backgrounds, including traditionally underrepresented groups. We strongly believe this is essential to best serve our patients and, as our graduates become leaders in primary care/general medicine, to promote equity and social justice in healthcare.
Thank you for your interest in the UCPC-GIM Residency Program! Please check out our website to learn more detailed information about our program and how to apply: How to Apply.
Good luck with your application and interviews. We look forward to hearing from you soon and welcome any questions you may have about our program! 
Katherine Julian, MD 
Program Director, UCSF Primary Care/General Internal Medicine Residency Program
Radhika Ramanan, MD, MPH
Associate Program Director, UCSF Primary Care/General Internal Medicine Residency Program
Ryan Laponis, MD, MS
Associate Program Director, UCSF Primary Care/General Internal Medicine Residency Program
Please direct any additional inquiries to the Program Coordinator, Katie Mak-Cheng at (415) 514-8655 or [email protected]