Did you know that in addition to providing high-quality primary and preventive health care, we train the doctors of the future and conduct innovative research?
As the largest primary care provider at UCSF, we build trusting relationships with patients that last a lifetime.
Our doctors are on the frontlines of preventing and treating diseases and promoting wellness.
We are leaders in primary care education, currently ranked third in the nation by U.S. News and World Report
Our nationally-recognized research focuses on preventing illness, improving patient-provider communication, and reducing health disparities.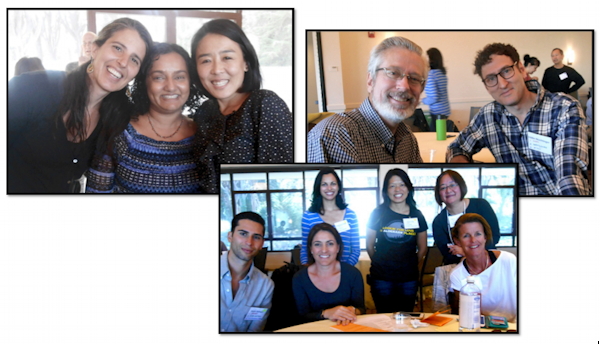 You can help support our mission!
Philanthropic donations provide us with the resources to innovate and enhance our clinical, educational, and research programs.
Patient Care
We develop and test clinical and technological innovations to increase patient engagement through tools like telehealth physician visits, web-based education, and communication applications. You can help us invest in new technologies to elevate the patient experience.
Education
We train medical students and residents to be future leaders in the field of primary care by teaching them the newest evidence-based practices and providing them with professional development opportunities. You can help us give our trainees cutting-edge knowledge and skills.
Research
Our faculty use innovations in genetics, mobile technology, and social marketing to conduct research on breast cancer risk, patient communication, diabetes and cardiovascular disease prevention, and medical education. You can help us investigate how to use precision medicine to tailor health care to each patient's genetics, behaviors, and culture.
A gift of any size helps advance our missions and provides important support for our highest priorities. On behalf of the Division of General Internal Medicine at UCSF, thank you for your interest in our work.
To make a secure donation online, please visit our
make a gift page
For more information, please contact:
Allison White
Assistant Director, University Development
220 Montgomery Street, 5th Floor
San Francisco, CA 94104

Office Tel: (415) 502-5868
Email: [email protected]