General Programs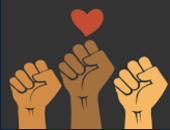 SPACE Committee
"Social Justice, Political Advocacy Community Engagement" committee since 2019. We donate to La Casa de Las Madres annually, engage in advocacy actions such as signing petitions, meeting with policymakers, inviting guest speakers to DGIM Grand Rounds, and building community among DGIM staff, trainees and faculty dedicated to SPACE topics. [email protected], [email protected]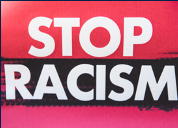 Anti-Racism Town Halls
Established in 2020 after George Floyd's murder. Topics we've discussed:  Political Advocacy, Book Club: So You Want to Talk About Race, Race & Racism defined, Affirming Our Commitment to Equity, Supporting Community Business Owners of Color, Stop Asian Hate, Allyship, and Bystander Training.  All at DGIM are invited.  [email protected], [email protected]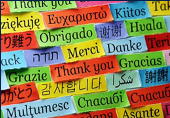 Language Access Quality Improvement (LAQI) Workgroup
LAQI aims to identify disparities in access, patient experience and care that exist for our patients with limited English proficiency (LEP) within DGIM. We are a group of faculty, staff, and members of interpreter services who work to ask questions and propose solutions to further the care of our patients with LEP.  [email protected]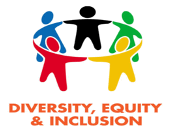 Director of DEI at DGIM, Gina Moreno-John.
Year one goals (2021-2022): collect everyone's priorities & demographics, increase appreciation culture, find best practices for helping people feel valued, create a guideline that helps managers resolve interpersonal issues between employees, help celebrate everyone's festivals. Year two goals: update outreach, hiring, retention and attrition policies. Year three goals: increase diversity at all levels.  [email protected]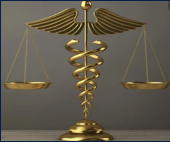 Director of Advocacy at DGIM, Beth Griffiths.
Leads UCPC residency training in policy, advocacy and community engagement, which includes a partnership with GLIDE (Tenderloin-based org) to engage directly in their community work and to contribute to their advocacy for policy change. Leads DGIM faculty development in health policy & advocacy with Primary Care Grand Rounds, policy updates at faculty meetings, individual consultations, and in our newsletter. [email protected]
Academics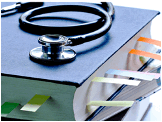 Social and Behavioral Medicine Seminar for UCPC R2 & R3 residents.  Seminar while R2 and R3 residents are on ambulatory block.  Topics include Racism in Medicine, Health Literacy, Intimate Partner Violence, Addiction, Underserved patient populations & more.           
[email protected], [email protected]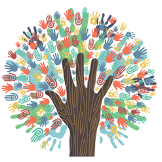 Community-Engaged Advocacy Curriculum for UCPC R2 & R3 residents. Residents partner with GLIDE, a Tenderloin-based community-based organization that provides comprehensive services including daily meals and harm reduction services and advocates for policy change to further social justice. Residents provide direct service at GLIDE while engaging in critical reflection, learn advocacy skills, and partner with GLIDE to take action to affect policy change in areas relevant to our patients and community.                      [email protected]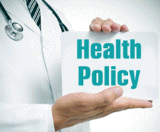 Health Policy Curriculum for UCPC R2 & R3 residents.  Topics include Medicaid, Medicare, Private Health Insurance, the Affordable Care Act, and Single Payer & Other Paths to Universal Health Care.  
[email protected]  
Patient Programs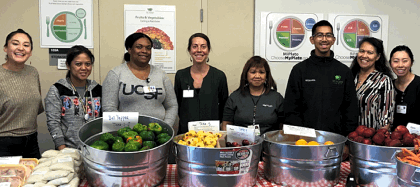 DGIM Food Pharmacy for patients  Since August 2019 providers screen patients for food insecurity then refer them to the DGIM Food Pharmacy.  We distribute healthy groceries every 2 weeks to food insecure patients. Important facts about the DGIM Food Pharmacy:
1,708 bags of groceries have been distributed through 8/2021

88% have severe food insecurity (run out of food completely)

72% are racial/ethnic patients of color (higher than their representation in clinic)
DGIM African American hypertension project  All Primary Care practices at UCSF began a program to address the inequity in blood pressure control among African American patients with hypertension in 2020. The program includes pharmacist support, health navigator coaching, a free bp monitor and automated scheduling for those with uncontrolled BP readings.      [email protected]
DGIM Taxi Voucher Program  Limited scope for select patients, will attempt to help patients with transportation needs. Program will expand in 2022.  [email protected]
DGIM Program for access and competent care for patients with disabilities  Program will:
Understand barriers and facilitators to healthcare experienced by patients with disabilities

Purchase equipment such as adjustable tables, hoyer lift, wider chairs, multi-lingual signage.

Create a "Best Practices" report for providing optimal clinical care to persons living with disabilities and disseminate to primary care practices.    
Research Programs with DGIM Faculty
MULTIETHNIC HEALTH EQUITY RESEARCH CENTER (MERC) The mission of MERC is to promote equity in health and healthcare for ethnically and linguistically diverse groups through applied multidisciplinary research and by training the next generation of investigators committed to achieving health equity. We seek to discover the mechanisms that explain health disparities and to develop, evaluate, and implement interventions that prevent and treat disease and advance health equity within healthcare systems and communities.
DGIM CORE FACULTY: Leah Karliner (Director), Maria Garcia (co-Director), Jane Jih (co-Director), Steve Gregorich, Celia Kaplan, Grace Lin, Pam Ling, Sunita Mutha, Tung Nguyen, Judith Walsh, Veronica Yank
DGIM AFFILIATE FACULTY: Nicole Appelle, Therese Chan Tack, Alison Huang, Alka Kanaya, Anne Montgomery, Jesse Ristau, Jason Satterfield, Ida Sim, Mia Williams
https:merc.ucsf.edu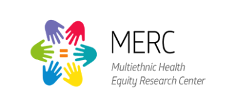 ASIAN AMERICAN RESEARCH CENTER ON HEALTH  The Asian American Research Center on Health (ARCH) includes prominent researchers, community leaders, and clinicians in the San Francisco Bay Area. The Center will maintain an open and collaborative environment to carry out the vision, which is to be a leader in Asian American health research to promote health and health equity in partnership with Asian American communities. 
DGIM Faculty: Tung Nguyen (Co-Director), Jane Jih, Alka Kanaya, Don Ng
https://asianarch.org

THE MASALA STUDY  The Mediators of Atherosclerosis in South Asians Living in America (MASALA) Study is the first longitudinal study in U.S. South Asians to understand what factors lead to heart disease and guide prevention and treatment of heart disease.
https://www.masalastudy.org
DGIM Faculty: Alka Kanaya, Meghana Gadgil

CENTER FOR AGING IN DIVERSE COMMUNITIES (CADC) CADC is dedicated to understanding and reducing health disparities among older racial/ethnic and sexual & gender minority populations. Our primary purpose is to train and mentor talented, underrepresented junior investigators to develop independent research careers focused on health disparities and aging issues. We do this primarily through our Scientist Training Program. We also provide resources for health disparities researchers focused on career development, research methods, conducting community and clinical intervention studies, and developing self-report measures.  
DGIM FACULTY: Leah Karliner (Director), Celia Kaplan, Tung Nguyen
https://cadc.ucsf.edu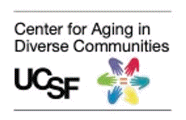 EQUITY & JUSTICE IN EDUCATION, CENTER FOR FACULTY EDUCATORS  Works-in-Progress meetings serve to empower educators, educational researchers, and learners to utilize rigorous educational research methodology to identify bias and unequal power distribution to advance equitable and inclusive solutions in opportunity and achievement across the continuum of health sciences education. 
https://meded.ucsf.edu/faculty-educators/research-innovation/education-consultations/equity-and-justice-education-eje
DGIM FACULTY: Arianne Teherani

UCSF COMPREHENSIVE CANCER CENTER  The UCSF Helen Diller Family Comprehensive Cancer Center combines basic science, clinical research, epidemiology/cancer control, population science and patient care from throughout the UCSF system.
CORE DGIM FACULTY: Tung Nguyen, Associate Director for Diversity, Equity and Inclusion
https://cancer.ucsf.edu/

2021 DGIM Research Symposium, Topics
Gene Expression in African American and Latinos Reveals Ancestry-Specific Patterns of Genetic Architecture, Race and Genetic Ancestry in Medicine – A Time for Reckoning with Racism (Elad Ziv)

Item Bias Analysis on SP Exams Narrative Feedback Analysis for Bias (Christy Boscardin)

Addressing DEI in Mobile Health Data and Precision Medicine (Ida Sim)

Improving Depression Care for Pts from Different Languages (Maria Garcia)

Assessment of MD Communication with Spanish-Speaking Patients; Testing a Program to Improve Pt-Clinical Communication for Pts who speak Limited English (Leah Karliner)

Health-related social needs in primary care, Taxi Voucher Project; Food, dietary habits and culture amount patients with multimorbidity (Jane Jih)

Engaging minority women in yoga

supported by the NIH Office of Research Women's Health supplement award to advance research in underrepresented, underserved, and underreported populations

(Alison Huang, Celia Kaplan). 

Mobile health training in behavioral incontinence for women with LEP; health and the aging brain in Latino Elders (Alison Huang).

Vietnamese Insights into Aging Program; Identifying Research Opportunities for Asian Americans, Native Hawaiian, and Pacific Islander Health Trans-NIH Workshop (Alka Kanaya)

Review of sponsorship for URIM and women (Mitch Feldman, Mia Williams)

Evaluation of the UCSF Teach for Equity and Inclusion Certificate. Faculty development participants' perceptions of how workshops address DEI (Pat O'Sullivan)

Piloting a spatial mixed method for understanding neighborhood tobacco use disparities (Pam Ling)
Co-Directors of Research: [email protected], [email protected]