The Ellen F. Hughes Lectureship on Clinician Well-being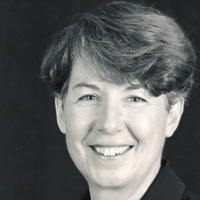 The Ellen F. Hughes Lectureship on Clinician Well-Being is intended to acknowledge and learn from a nationally recognized individual who has made significant scientific contributions and practice accomplishments devoted to enhancing the well-being of clinicians -- students, residents, faculty, nurses, and other practitioners whose careers are devoted to providing the best possible health care to patients. The Lectureship and its associated Award are co-sponsored by the UCSF Division of General Internal Medicine (DGIM) and Osher Center for Integrative Medicine (OCIM).
2019 Ellen Hughes Lecture - Thursday, June 6
Creating a Manageable Cockpit for Clinicians: A Shared Responsibility
 The 2019 Ellen Hughes Lecture will take place from 12pm to 1pm on Thursday, June 6th in Herbst Hall, 1600 Divisadero Street, Second Floor.
The lecture will be streamed for remote viewing. The URL for the video will be live on June 6th: https://ucsfhealth.mediasite.com/Mediasite/Catalog/catalogs/ellen-hughes-lectureship      
The stream itself will appear in the catalog 1 hour before the event starts
Please hit "play" at the start time (12pm)
The Speaker for the 2019 Hughes Lecture will be Christine A. Sinsky, MD.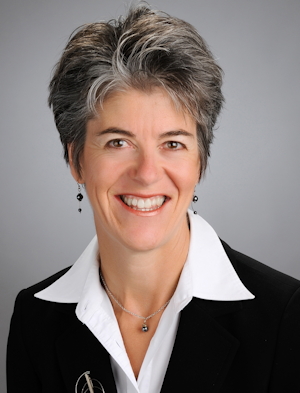 Dr. Sinsky is the vice president of professional satisfaction at the American Medical Association. She is also a practicing internist in Dubuque, Iowa and the Chair of the American Board of Internal Medicine Foundation.
 
Dr. Sinsky has worked to elevate national awareness of health professional well-being as an important driver of health system performance, and to improve the clinician experience of HIT.  In 2012 she led "In Search of Joy in Practice: A Report of 23 High-Functioning Primary Care Practices."  She also co-authored the 2013 paper "From Triple to Quadruple Aim. Dr. Sinsky serves on the National Academy of Medicine's Action Collaborative on Clinician Well-being.
At the AMA Dr. Sinsky leads the development of initiatives to improve clinician well-being and reduce burnout.
 
A frequent invited lecturer on practice innovation, redesign and physician satisfaction, Dr. Sinsky has presented widely, both nationally and internationally.
 
Dr. Sinsky received her bachelor's and medical degrees from the University of Wisconsin, and completed her post-graduate residency at Gundersen Medical Foundation/La Crosse Lutheran Hospital in LaCrosse, Wisconsin, where she served as chief medical resident.
Ellen Hughes Lectureship - Background
Second Annual Ellen Hughes Lecture
The second annual Ellen F. Hughes Lecture on Clinician Well-being was given on February 15, 2018 by Jon Kabat-Zinn, PhD. Dr. Kabat-Zinn is Professor of Medicine emeritus at the University of Massachusetts Medical School and widely known for his work in bringing mindfulness into the mainstream of medicine and society.
The 2018 Ellen Hughes lecture was co-hosted by Dr. Shelley Adler, Director of the UCSF Osher Center and Dr. Mike Rabow, Director of the UCSF Symptom Management Service.
The lecture was recorded and you can view it here: 2018 Ellen F. Hughes Lecture on Clinician Well-being
First Annual Ellen Hughes Lecture
The first annual Ellen Hughes Lecture on Clinician Well-being was given by Ira Byock, MD, on September 15, 2016. Dr. Byock's talk was titled "Walking Close to the Fire Without Getting Burned (Practicing Work-Life Balance and Self-Care: Late Life Wisdom from a Serial Offender)"
Contributions to the Hughes Lectureship Fund
Those who knew and loved Ellen are encouraged to contribute to the funding and sustaining of this Lectureship in her honor by preparing a check payable to "University of California, San Francisco " with "For Ellen Hughes Lectureship" on the subject line and mailing it to:
UCSF Foundation, Attn. Ellen Hughes Lectureship Fund
P.O. Box 45339
San Francisco, CA 94145-0339