Medical Student Education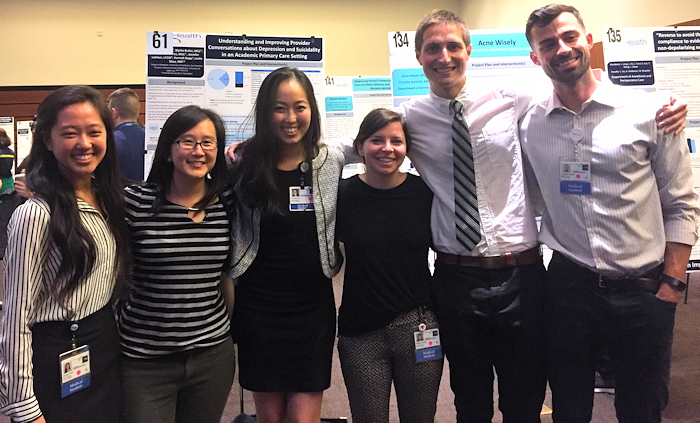 UCSF DGIM is committed to UCSF's educational mission across the continuum, starting with our early medical students based at DGIM for their Clinical Microsystem Clerkship, through the third year when students enrolled in the PISCES program deliver longitudinal, primary care in the general medicine practice.
DGIM has four medical student coaches, who work closely with a longitudinal cohort of students from their first day of medical school until graduation, profiled below. As coaches, Drs. Chris Bautista, Michelle Guy, Brent Kobashi, and Leslie Sheu work with a small cohort of students on their patient interview skills, physical exam skills, systems improvement projects, and more. Students spend approximately one day a week at DGIM working on understanding our system, doing a system improvement project, and when ready, interviewing patients under close guidance from their coach during the first 18 months of medical school.
DGIM also participates in the PISCES program, a longitudinal integrated clerkship, to provide students in their third year with their core internal medicine experience. Each year, 16 DGIM faculty volunteer as PISCES preceptors. Students work one-on-one with their faculty member preceptor over 26 half-day sessions, establish a cohort of patients that they see with their preceptor over the year and also work with their patients to coordinate care across specialties.
Some recent highlights of medical students' work in DGIM
Recent Publication: Freise JE, McCarthy EE, Guy M, Steiger S, Sheu L. Increasing Naloxone Co-prescription for Patients on Chronic Opioids: a Student-Led Initiative. J Gen Intern Med. 2018 Jun;33(6):797-798. doi: 10.1007/s11606-018-4397-7. PubMed PMID: 29556799
Conferences: Our students additionally participate in various conferences each year to share the systems improvement work they are engaging in at DGIM. In 2018, students presented at the UCSF Health Systems Improvement Symposium in May 2018, the UCSF DGIM Research Symposium in April 2018, and the regional SGIM conference in January 2018.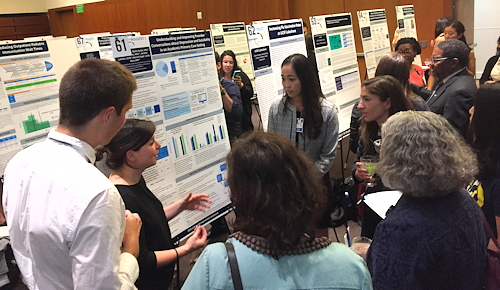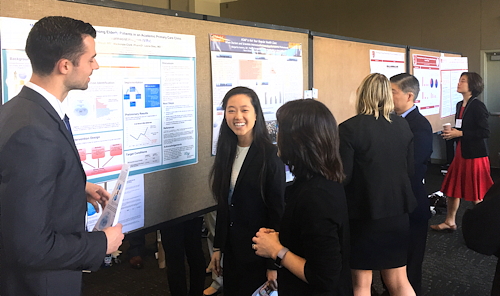 More Information
To read more about Medical Student programs at UCSF, please visit the Department of Medicine Education website.